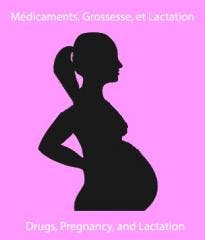 LVDG is lead by practicing clinical pharmacists and physicians from University Hospitals. We develop apps for healthcare professionals and the public, which are practical tools to improve medicines use and safety, and medical information.
Our fist app on medications use in Pregnancy has been developed both in French and English, within the same app. It has been first released on March 2011.
Yesterday, June 20th, 2011, the iPhone app has been updated. It now offers information on more than 1'000 drugs (scientific names) and near 5'000 brand names.