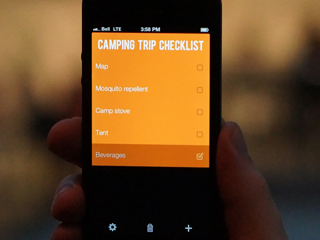 Have you heard of Taskable? Taskable is a simply designed productivity app that has some of the most loyal users around. With just over 30,000 paid downloads, Taskable is a diamond in the rough app quickly climbing the app store charts. Normally 2.99, Taskable is on sale until Sunday evening at 0.99 cents.
This easter sale celebrates the upcoming 2.0 update to the app, which will bring cloud sync, additional list colors, as well as a productivity summary page to help you see where you are succeeding or failing in your quest to organize your life.
This opportunity can't be missed, download Taskable now!