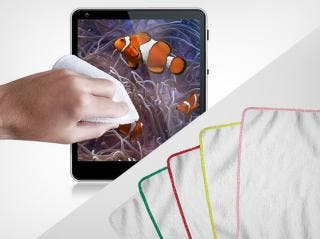 We've gone to the land down under, where women glow and then there's thunder... According the great 80's band Men at Work! Mobile Cloth is very excited to announce the next step of it's global expansion, to the land of Koala's, Kangaroos, and big cranky crocs...
PCRange Australia, CEO Raaj Menon said that "Mobile Cloth cleans amazingly well. It is the most incredible mobile cleaning cloth I have ever used."
So throw another shrimp on the barbi and enjoy some "down under" pricing with promo code: AUS at www.mobilecloth.com you will receive 30% Off on any order with Free Shipping on any order over $15 (USA only)
If you happen to be in Australia or New Zealand please click the link to our Aussie site on the top of our store page!