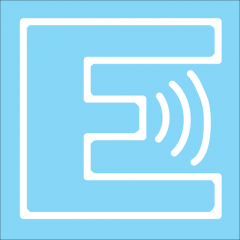 iElectrosmog: the app that turn your iphone into an electrosmog detector
Today we present iElectrosmog , available today on the AppStore and compatible with iPhone ( you can also install it on ipad, but a special version for the tablet will come later).
iElectrosmog allows you to turn your smartphone into an electromagnetic fields detector and, therefore, the levels of electromagnetic pollution in the environment in which you find yourself , using the precise iphone's magnetometer that is is normally used to control the compass.
A unit dedicated to the measurement of electrosmog would cost several hundred euro , from 0.99 cents today with everyone will always have one in their hand !