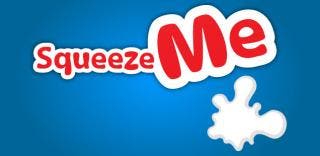 Hey all,
We've developed casual game for iOS called "Squeeze Me". In this game user have to squeeze toothpaste from the tube as fast as possible.
Game key features:
- Addictive gameplay
- Amazing and colorful graphic
- High-quality textures and animation
- Online leaderboard
This game was powered by the Starling framework and Adobe AIR.
I would appreciate your reviewing "Squeeze Me" and looking forward for your feedbacks and suggestions.
This game is available on Apple Store by following URL: http://itunes.apple.com/us/app/squeeze-me/id552341274
Official site: http://in4ray.com