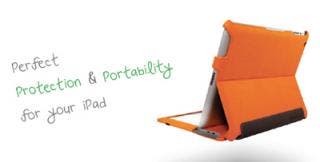 Brand:Hatch & Co.
Website:hatchnco.com
Facebook:www.facebook.com/hatchnco
Model:SKINNY+
Compatible:iPad 2, iPad 3 (the new iPad), and iPad 4 (iPad with retina display)
SKINNY+ iPad Smart Keyboard Case, Your Colorful Partner for Writing, Blogging, and Chatting is Here.
The Apple iPad is a prodigiously popular device, people love to chat, play games, and have fun with it. However,it is not efficientenough to type with the on-screenvirtual keyboard. Furthermore, most people who use iPad cannot easily find a smart keyboard case with colorful design, which is what Hatch & Co. SKINNY+ does.