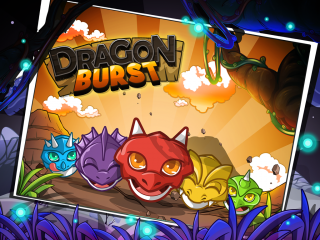 Dragon Burst Frenzy is a great fun chain reaction puzzle game. The concept to burst as many dragons as you can with the allowed taps. Add upgrades and use powerful dragons to send your score soaring. The game is free, and really captures the fun and thinking involved with bursting the dragons. Unlike other chain reaction games, there is skill involved in this app along with great graphics and effects.
Dragon Burst Frenzy (Free) is available now in the iTunes store.
https://itunes.apple.com/us/app/dragon-burst-frenzy-fun-medieval/id88585...
Game features:
EASY TO LEARN
Never played a chain reaction game before? No problem! Our interactive tutorial quickly walks you through the basics to get you ready for all of the dragon bursting action.