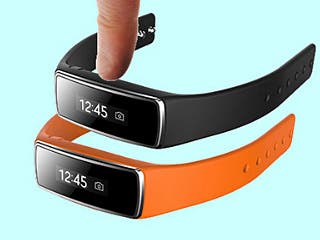 A Bluetooth Bracelet for your iOS Devices

Designed for iOS / Android devices.
Call display.
Sleep monitor.
Calorie monitor.
Time Display.
Great gift idea.


Features and Benefits
OLED Screen type.
Pedometer, caller display, sleep monitor, stopwatch.
Supports iOS / Android Application System.
Supports Wireless BT with 4.0 version.
Supports iOS 7 or higher.
Bluetooth 4.0 version.
Colors: black, orange, blue.
* Mobile device is not included