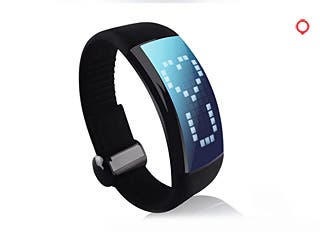 Announcing MBD USB Multi-Sports Watch– Healthy Lifestyle Starts Here

Features and Benefits:

Designed for Apple users & everyone.
8GB Multi-Sports calorie unisex USB flash drive wrist watch.
Auto Date, repeater, alarm, chronograph, complete calendar, LED display, stop watch, back light. Fashion LED digital watch for men and women.
Features bridge pattern case.
Signature 3D pedometer touch USB watch with 8G memory card.
Clearly display month, date, hour, minute and second.
Touch for displaying and adjusting.
Great gift idea.
Find out more…


Specifications: