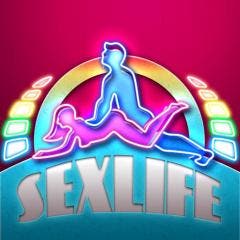 FAIRFIELD, Iowa – Take your romance on a wild ride. SexLife is the most advanced and comprehensive sex app around. Fire it up when your passion is burning and let it take your session on an erotic adventure. Explore new heights of pleasure and keep things exciting and fresh with this gorgeous app that will ignite the thrill in your sex life! Visit www.SexLifeApp.cc for a 1-minute trailer video, screenshots and more.
SexLife is available for $2.99 on the iPhone App Store: http://ow.ly/3xMHk. SexLife also has a free version of its app with less content and functionality available here: http://ow.ly/3Htwy
Promo codes can be reserved by clicking the 'App Reviewers' button at the top of the SexLife website or by replying to this email.
SexLife comes packed with 3 games: