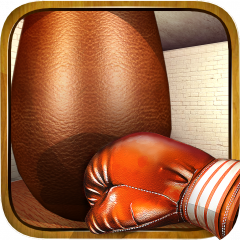 Boxthebag in one straight sentence means "Virtual boxing on the iphone/ipad ".
However, it involves a lot more than that.
It is an extremely smart technology which allows you to hit on the 3d punching bag from a distance with your bare hands in front of the device. Without even tapping on the screen one can engage into hours of boxing.
What a cool way to bring on the inner Rocky !
The various ways one can use this app are : -