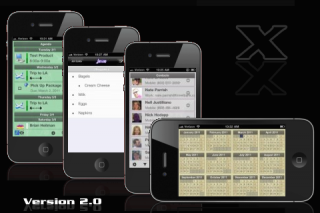 Birdsoft is pleased to announce the release of Version 2.0 of its popular iPhone organizer Extreme Agenda. Version 2.0 adds a ton of new features including, Portrait support throughout, Photo Contact List, Quick Lists, Year View, Agenda List View, Lighter Color Themes, Start On Option, and more.
We plan on having some giveaways on our Twitter account @birdsoft the next couple days so please come follow and check out Extreme Agenda!
It is on sale during release and will work its way up to its normal $4.99 price so get it now.
Visit us at www.birdsoft.net