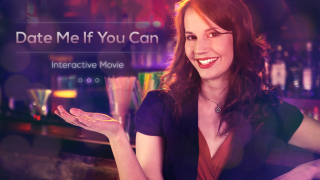 Chatting up a girl on your mobile device is now possible with the interactive movie Date Me If You Can from Trickster Arts. The movie was released today on AppStore.
Date Me If You Can is a unique app for iPhone and iPad where the user sees the world through eyes of a guy who tries to chat up a girl in a bar. Simply
just by touching a screen, the user interacts with characters in the story and decides what his character will say or do. The user himself (or herself!) chooses a pickup line, when and where to touch the girl, and how to avoid her tricky questions.