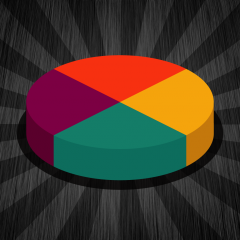 Nijmegen, Netherlands - Indie developer Thomas Visser is proud to announce Turnacle 2.0 has been released in the App Store. It is the biggest Turnacle update yet, bringing over 15 new features and improvements. To celebrate the release and the holidays, Turnacle will be free until 2013.
Top-rated new features:
* Achievements
* Puzzle mode
* Universal Device Support: runs great on iPod touch, iPhone and iPad
Turnacle now offers an unlimited amount of puzzles in two game modes, totaling six levels of difficulty. No two puzzles are the same. The player's experience is always fresh and challenging and extends to a battle with thousands of other players for the highscore on the Game Center leaderboards.