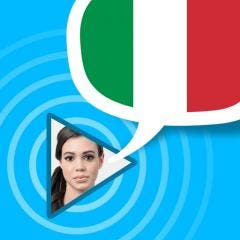 Italian Pretati – 500+ commonly used travel phrases with video
An app to help travelers with a collection of 500+ commonly spoken phrases with video.
Available on the Apple App Store and Google Play, each of the Pretati mobile app has a collection of over 500 commonly used phrases that an international traveler would need in a foreign country. Do you ever wish when traveling that you could have a companion at your side at all times who you could ask "How do you say in Italian …?" or someone that could speak the local language for you? Pretati translates and provides you with the exact phrases and words, as you should pronounce them.