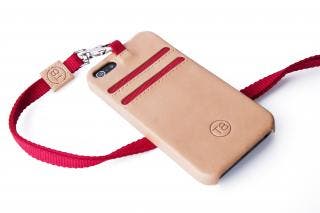 Commemorate this milestone event with 15-33% savings on T8 STORM handcrafted leather iPhone wallet cases
Hong Kong (PR WEB) January 16, 2014 – T8, maker of premium leather iPhone wallet cases, is celebrating seven years of the iPhone with a winter sale offering 15-33 percent savings on all T8 products.
"Seven years ago Steve Jobs revealed the revolutionary iPhone at the Macworld Expo 2007 in San Francisco," said Pia Frees Taylor, Director of T8.
"The iPhone reinvented the phone by combining three products in one: a widescreen iPod with touch controls; a revolutionary phone and a breakthrough internet communicator.