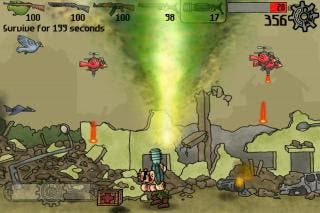 Do you hate pigeons? Or other birds? Go kill them all!
War is coming. Deep down in top secret military labs they have evolved, mutated - and escaped. The fate of the world is in your hands!
Well, it might not be entirely upon you, but sometimes a tiny little man with a big bag full of huge deadly guns can decide the battle. Or would you just let them destroy everything you hold dear?

We are proud to announce that this great game for iPhone and iPad has just been released on the App Store. You can buy a fully unlocked game or play for free right now!
Key features