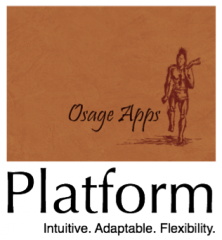 This platform is easily adapted across a broad spectrum of information, travel, business and education venues for iPhone, iPad and/or iPod touch.
Market research conducted by Osage Apps found that many small to medium size towns (15,000 and below) are in need of having their own mobile app for locals and tourists.
"You can find lots of apps for large American cities like New York, Atlanta and Los Angeles, but very few mobile apps are available for small and rural communities," said Bill Rentfrow, Director of Research and Development. "Now is the perfect time to develop a mobile app for your community," said Rentfrow.