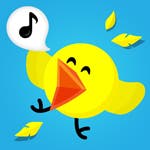 App Store link : https://itunes.apple.com/us/app/music4kids-learn-create-compose/id731852...
With Music4Kids (ages 4 and up), write and play music at the same time!
Just touch the screen to create and play notes, then move them around to make up your own tunes… it's intuitive!
Play our musical recognition games, with 140 challenges created by a composer
As you play, learn the basics of music, develop your creativity and improve your ear for music
With Music4Kids, music is child's play!
Composing
- Play with an attractive, easy-to-use interface
- Create notes, move them, delete them
- Choose the length of your notes
- Record and modify your tunes
Playing
- Try our musical challenges!
- Create your own challenges, for fun with your family!
Personalizing