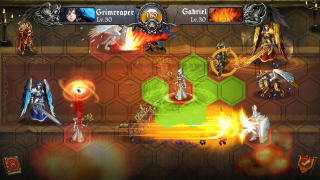 Kingnet Announces Next Generation Strategy Mobile Game
Shanghai – July 11, 2013 – Today, Kingnet Technology announced their newest strategy mobile game, Lords of Darkness, available first on iOS this August.
Unlike existing strategy mobile games such as Clash of Clans or Kingdom of Camelot, Lords of Darkness features a fully controllable battle system. When one player invades another player's citadel, each side will take turns commanding their units and devising a strategy on a hexagonal grid, much like that of the classic Heroes of Might and Magic series.