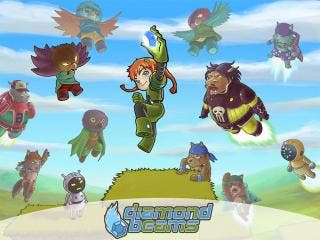 Trailer:
https://www.youtube.com/watch?feature=player_embedded&v=_1tli0BG75o
About the game:
The universe's most powerful diamonds have fallen into the wrong hands, help Jacqueline to
defeat the evil Captain Cornelius and restore peace in the galaxy.
You must go through four dangerous planets where you will face the minions of the evil captain
and recover the diamonds without being caught. You will have the help of Dr. Oskar and
powerful inventions that will serve to defeat your enemies.
Challenge your enemies throughout 60 levels where you will face harsh weather and try to
capture diamonds as you move along the planets.
Features: