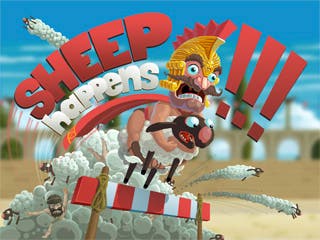 Sheepocalypse is inevitable!
Just imagine: Ancient Greece. Olympic Games. Track and field competition. Nothing was going wrong, but sheep happens! Run! Run as fast as you can!
Perseus wanted to win the competition using the magic sandals that he bought from Hermes. Sadly he didn't know that Hermes (aka the God of the cheaters and the thieves) hid the truth about one little thing. One little thing is defect in the shoes that makes them unstoppable. The life of the whole civilization is under sheepocalypse attack.
Now only you can save the city from distraction and get over the chaos sheep. Run as fast as you can! Catch Hermes and take revenge in engaging 2D runner game with sheepocalypse elements.