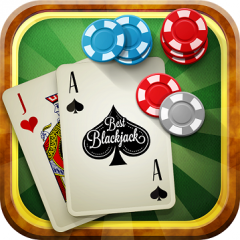 Double Duck is storming the app store with a new and amazing, world spanning Blackjack game!
TEL AVIV, May 19, 2013 --Double Duck, the coolest young game development studio from Tel Aviv, is launching Best Blackjack for iPhone and iPod touch, and the world of casino games will never be the same.
"We love the game of blackjack" says Odi Weinberger, CEO of Double Duck, "And we want to see it join the ranks of poker and slots as the big 3 casino games on mobile platforms. This amazing, tactical and fun game was overlooked for a long time, and now we're bringing it back!".