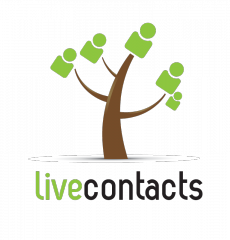 Appfortel, the Russian developer of mobile applications is proud to announce the release of a unique Beta-version service for organizing your contacts – LiveContacts – in mid-summer 2011.
The LiveContacts application will contain a number of functions aimed at livening up your address directories and supporting the contacts in your phonebook in an actual and "animated" way.
Today, from hundreds to thousands of contacts are stored in phonebooks of large megacities' representatives. Many of them quickly becomeoutdated – time has
an impact on all kinds of information. Changes can be observed in surnames, workplaces, addresses, jobs and positions, telephone numbers, and other contact data.