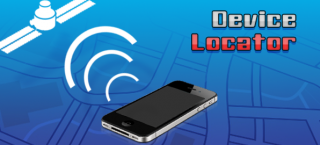 New iPhone App Let's You Track Your iPhone or Locate Family Members On the Web
CUPERTINO, CA — September 16th, 2012 — Mobile smart phones are changing the way we live, socialize and do our businesses. Our phones have replaced many other once-common tools, from GPS devices to handheld gaming consoles, notebooks, calendars, point-and-shoot cameras, newspapers and portable audio players.
At a local technology event, Mindspeak Software (Pvt) Ltd.., a mobile software startup, announced the release of a new mobile application called Device Locator for Phone. The app lets you track your iPhone in real time, from the web. Family members who are carrying an iPhone can also track each other.
The new application turns your iPhone into a real-time GPS based tracker through which you can not only track your lost or misplaced iPhone but family members can also track each other. The app provides simultaneous tracking of upto five iPhones from a single account. The app is integrated with Google Maps and shows each location on the map along with the option to see the picture of the place and its street address. Users can go to a secured web site and track their own iPhone or their family members' anytime. No monthly or annual subscription fee is required to use the app.
"Mobile Smart Phones have the potential to change the way we live our lives," said Irfan Farooqi, CEO for Mindspeak Software (Pvt) Ltd. "With more and more computing power and rich hardware capability in smart phones, the innovation in applications is taking the benefits of mobile technology directly to common users"
About Mindspeak: Mindspeak Softwarewas launched in 2011 as the company focusing on building the Next Generation of applications for mobile platforms. The company's owns more than fifty mobile apps in its portfolio, available on Apple's App Store..
Product Download Link :
http://itunes.apple.com/us/app/device-locator-for-iphone/id499696486?ls=1&mt=8
© 2011 byMindspeak Software (Pvt) Ltd.
www.track-my-device.com, Email: mindspeaksoftware
gmail [dot] com
#########