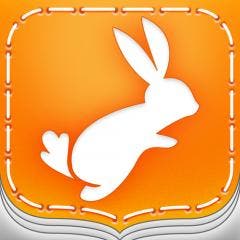 Create your own social and collaborative scrapbooks on the go with Presstomatic!
Presstomatic is a mobile community of interactive scrapbooks you create to document, relive, and share what you love -- all from your phone. It's album-making, re-imagined.
Organize your favorite photos, videos and stories into individual "books", and PRESSTO! A beautiful mobile scrapbook is created that you'll want to share with your family and friends.
Your books can be about ANYTHING. Some ideas are:
- Personal journal
- Collaborative baby book
- Scrapbook of your latest trip/event
- Portfolio for your art/photography
- Self-published magazine of articles/reviews
- Ideas and inspiration on the go
- Promotion for your brand/business
COLLABORATIVE ALBUM-MAKING. Invite your favorite friends and family to contribute to the same book for the ultimate social sharing experience.
PUBLIC OR PRIVATE. Make your books public for other users to enjoy and add to their own Bookshelf, or keep your personal books private - it's up to you.
CAPTURE & ORGANIZE. Presstomatic lets you capture photos, videos and text notes right within the app, or select existing content from your photo albums. Select the book destination WHILE capturing the moment -- no more organizing your content into albums after the fact.
CLOUD STORAGE! All of your books are stored in the cloud so your content is always safe, and available on your other iOS devices. ADDITIONAL STORAGE OPTIONS COMING SOON...
Some other awesome features:
✓ Design your own custom book covers
✓ Invite friends to contribute to or read your books
✓ Share your books on the web via Facebook, Twitter and email
✓ Create a "Community" book that any user can contribute to
✓ Share books and individual posts via Facebook, Twitter and Email
✓ Like and comment on your favorite posts
✓ Tag the location of your posts
✓ See all book activity in your Feed
✓ View all book content in a timeline view
✓ Light and dark book background option
Learn more at: