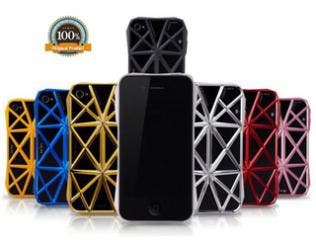 iPhone 5 Racer Case
Another beautifully crafted, compact, ultra durable and racing inspired case for iPhone 5. Made from high quality plastic, this cool looking case will ensure your iPhone 5 is kept safe at all times.
- Thin protective shell
- Slim, form fitting design
- Compact, ultra durable and stylish
- Beautifully crafted with high quality plastic
- With a strip inside to pull out the mobile phone with ease
- Smooth and soft, keeps your phone safe, clean and scratch-free
- Supersoft protective interior
- Full access to all functions.
http://www.fancygearbox.com/products/products_cases/products_iphone5_racer_case/products_iphone5_racer_case.html