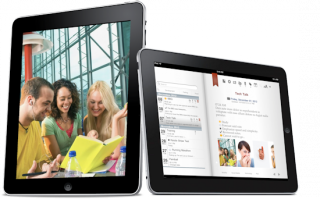 IdeaBlocks today announces Dailybook (Journal/Diary) 3.0 for iOS, its handsome, full-featured journaling app that lets users save & share text, photos, and audio memos in a searchable book format. With flexible text formatting, diarists can choose multiple fonts, sizes, color, emoticons, indenting, and bullets, plus multiple time-stamped entries each day. Entries are searchable by tag, calendar, keyword, bookmark, or symbol, and this update optimizes backup/restore via Dropbox or iTunes File Sharing.
Feature Highlights:
* Universal - iPhone and iPad
* Backup/restore via Dropbox or iTunes file sharing
* Photos (with caption) can be viewed full screen and zoomed in
* Photos can be sized with multiple photos per page
* Record audios with subject description
* Autosave of all entries; all entries are editable
* Tags by keywords
* Bookmark special events
* Date and time stamp
* Calendar view
* Password protection
* Multiple books
* Text formatting - fonts, sizes, colors and symbols
* Search by keywords and/or tags
* Share entries to Facebook
* Export all events or individual selection
* Export events by email, PDF including photos, audio and tags
Keeping a daily journal or diary has been found to be extremely beneficial for two reasons. First, it provides a quick and convenient outlet for creative expression. Second, it contributes to personal growth by encouraging users to acknowledge the events of their lives and reflect upon them over time. Dailybook is the ideal app for journaling on any topic and in any style. Truly a multimedia book format, diarists can use styles and colors of text to suit their subject, and they may include voice memos and photos. Events, memorable moments, musings, and self-reflection can be saved forever, and easily shared with others via email and Facebook.
Dailybook (Journal/Diary) 3.0
http://www.ideablocks.com/Dailybook-Journal-Diary.aspx
Purchase and Download
https://itunes.apple.com/app/dailybook-journal-diary/id440750190
Screenshot 1
http://www.ideablocks.com/Images/Dailybook-iPads-Main-Photo.png
Screenshot 2
http://www.ideablocks.com/Images/Dailybook-iPhone4-White-Three.png
App Icon
http://www.ideablocks.com/Images/DailybookIcon_100x100.png