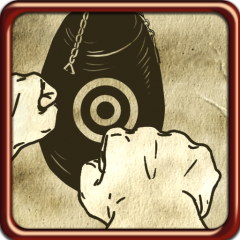 With the latest upgrade launched , boxthebag health and fitness app has become a great value for the price paid !
With the introduction of the SPEEDBALL as a new way to do boxing, users now can have two boxing styles. The original Punching bag along with the latest Speedball is a hype among fitness fanatics, boxers, professional health experts. The media response for the upgrade has been overwhelming.
An ideal boxing session can last for hours if played in a brightly lit room. Boxthebag health and fitness app gives you the power to gym in the comforts of your home. The mobility of the smart devices like iphone and ipad gives you the power to even take "power breaks" as we call it where you can do a few round of warup boxing during work breaks.
Our upcoming launch will involved Double boxing experiences...a must update for all !!!
Customized workout styles
Double boxing experience
Better performance optimizations
App info -
- Available both in iPhone and iPad
- Download app
- Website
- Game Trailer
- Speedball ipad video
- Speedball iphone video