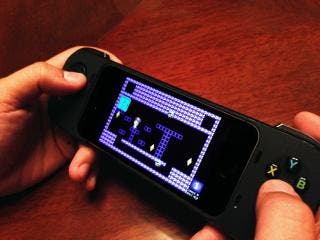 FOR IMMEDIATE RELEASE
STARTLED MONOCLE ANNOUNCES UNIVERSAL IOS APP GAME MAD AGENTS NOW COMPATIBLE WITH POWERSHELL MFI CONTROLLER
Mad Agents retro, 8-bit universal free game by family-owned iOS app development studio Startled Monocle now features PowerShell compatibility.
MISSION VIEJO, CA – January 24, 2014 – Startled Monocle App Development Studio announces Mad Agents version 2.0.1. The free retro, 8-bit app is now compatible with Logitech's PowerShell MFi controller for iPhone 5, iPhone 5S, and 5th generation iPod. PowerShell controllers are available for purchase in Apple Stores. The Mad Agents app is also compatible with the MOGA ACETM POWER controller.