Designed for use with the iPhone and iPod Touch games for iPod iPad iPad iPad and iPod Touch ipad game iPad or iPod touch iPhone iphone iphone game iPod Touch game
Physics Based Progressive Jackpot Slot Machine with Basketball Simulation!
Physics Basketball Slots is a unique slot machine game that brings you Vegas style entertainment. Physics based 2D game engine delivers a powerful, real looking slot machines that can't be matched in any other casino app.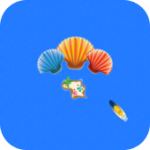 Ride your boat through a randomly generated map to collect seashells, avoid islands, and take advantage of oil slicks while you speed up! How long can you last the speed and maneuvers?
★ Infinite World!!
★ New randomly generated game map every time you play!
★ Use magnets and brake to ride for long distances!
★ Easy to navigate boat!
★ Select 1 of 5 boats to ride with!
★ Game Center Integration!
★ Independent game created by 1 person! (....me!)
★ ITS FREE!!! (just download it...do it!)
----------------------------------------------
Please check out all my independent games at http://BatuhanAkalin.com or http://MelonTruck.com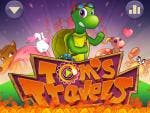 One day Miss Bunny, the sweetheart of Tom, was abducted by the big bad wolf and held at a secret castle whose exact location is documented in one long lost ancient map that once shredded in pieces and stashed in the woods. To get her back, Tom has no other choice but to valiantly step on his journey of collecting the map parts in the jungle, thought it is filled up with danger like smart traps, leaking pipes, and giant flesh-eating crabs.