By Abbey Dufoe on Sun, 06/07/2015
If you're like me, you have contacts everywhere—on your iPhone, in Gmail, and all over social media. But what if you have duplicates?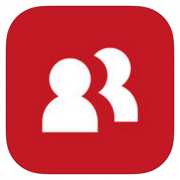 FullContact (free) is an easy way to manage your contacts with a simple syncing mechanism. When you sign up for its service (online or on your iPhone/iPad), FullContact will find and sync all your contacts together in one place and clean up the duplicate entries.