By Siva Om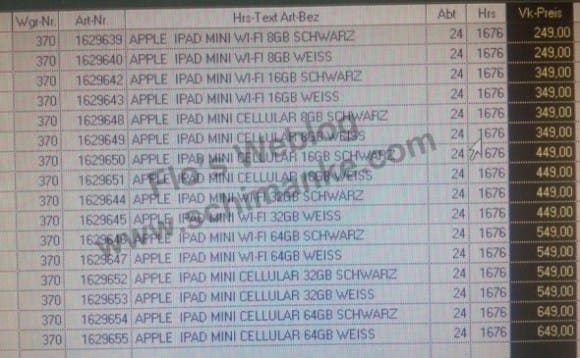 In the world of modern consumer technology the iPad mini is like the Loch Ness Monster, Bigfoot or extra terrestrials. Lot's of folks claim they exist, but there's no solid, public evidence. When it comes to the elusive iPad mini, we know nothing officially. Invitations to a supposed October 23rd media unveiling haven't even been sent out yet, and those were rumored to have been scheduled to go out back on October 10th. This wouldn't be the first time that the media's buzz got ahead of itself, with predictions of an Apple device that wasn't due to be released.
As of yet, Apple still hasn't offered any official comment as to whether the rumored 7.85 inch screened iPad mini even exists. So keep that in mind as you read on. That said, at this point there's been an abundance of leaked prototype and part images, along with confirmation of the iPad mini's likely existence from numerous reliable sources, including the Washington Post and the Loop's Jim Dalrymple, enough so as to make me feel like the Apple iPad mini is more than just a speculative lark. I'd say it's relatively safe to think that the iPad mini is going to hit the market, and very soon.
Now, according to German website Mobile Geeks (via SlashGear.com), an internal document has surfaced from German retail chain Media Markt, revealing a definite pricing structure for the mythical iPad mini.