By Siva Om
For me the Pepcom Digital Experience is like the unofficial launch of CES, an informal party where exhibitors give us a preview of what we can expect in the coming days of CES. With the sprawl of wireless charging solutions, audio gear, gaming gear, robotics, cameras, and wearable smart accessories it was a challenge to absorb everything that is on display. Nonetheless, I did my best to check out each and every booth at this condensed version of CES, and the following are some of the highlights of what I came across last night.
By Nate Adcock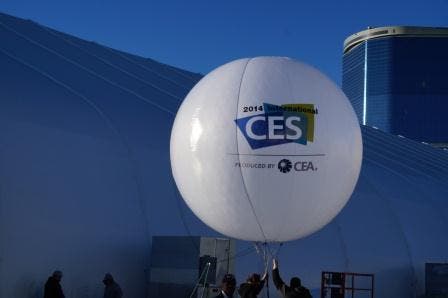 Wow, another year flew by, and can hardly believe I'm here again at CES getting my press badge and gearing up for the writing extravaganza to begin! Several of us from the iPhoneLife writing pool descend upon the show like tech vultures every year, and this year will mark my fourth.
By Siva Om
Welcome to CES week at iPhone Life. We'll be bringing you extensive coverage, reported live from downtown Las Vegas. CES (the International Consumer Electronics Show) is where most of the biggest names in consumer technology converge to show off their latest creations and newest technology. So stay tuned to iPhone Life for updated news and announcements from CES 2014, and also to find out the winners of the iPhone Life Best of Show awards.