By Todd Bernhard on Fri, 07/19/2013
When I last wrote about Invoxia's AudiOffice, I had one complaint... its lack of Lightning support for modern iOS devices. Fortunately, its new device fixes this. I actually had another minor complaint—its name, which led me to joke that it was an accessory for Audi automobiles! In the latest version, the mixed-case name is gone, now simply called Audioffice ($299).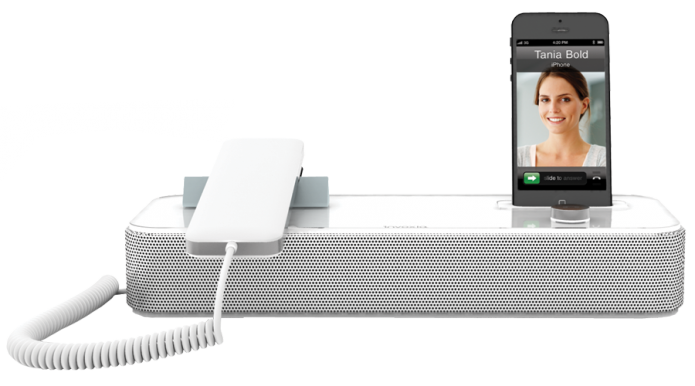 The newer Audioffice is an elegant accessory, with a companion app, invoxia (free) that turns your iPhone, iPad, or Android device into a full function conference room speakerphone. You also can use internal and alternative apps like FaceTime, Skype, etc.