By Todd Bernhard on Wed, 03/19/2014
Anyone can make a stylus, and with the popularity of touchscreen devices, just about everyone has. But they all pretty much look the same. Now, thanks to the good folks at Jaymo, you can leverage their personalization tools to make your stylus unique.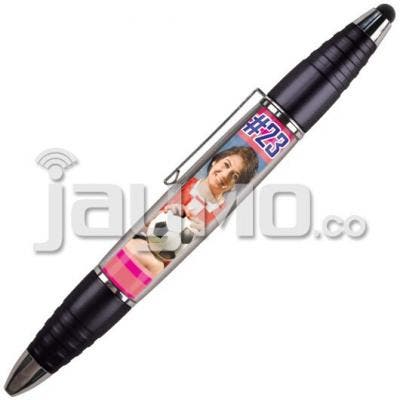 I've used their website before to customize iPhone and iPad cases, but at the recent Consumer Electronics Show, I got to see their latest product, the PixStylus. It's actually a combination pen and stylus, with different tips on each end.