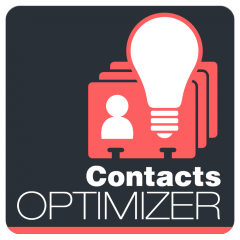 Compelson's latest iOS app Contacts Optimizer Pro will perfect your neglected contact lists intelligently with its intelligent optimization process.
Using a simple step-by-step process that deeply analyzes contacts, users can eliminate duplicates and create complete, clear, entries. Saving time and reducing the effort needed to clean up unruly contact lists.
Highly rated by Android users, Contacts Optimizer has recently been developed to deliver the same efficiency to iOS users and is currently free for limited time.