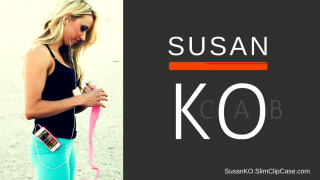 The Wonderful Things Factory (theWTFactory | theWTFactory.com) launches their new 'Face of SlimClip', which will feature the fighter and model, Susan Kocab.
TheWTFactory's SlimClip case is their patented product. The SlimClip case is a clip case, intended for iPhones, and is designed for those who like to workout with their phone on their body without being too bulky or weighty.
The 'Face of SlimClip' is a feature by theWTFactory that launches a new style of the SlimClip case by featuring a role model for the targeted audience. The new 'Face of SlimClip' will be Susan Kocab. Susan is a Mixed Martial Artist, fitness expert, and model, who has been passionate about boxing since her high school days.