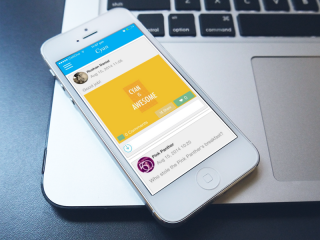 TRIVANDRUM - 27th August, 2014: Cyan for Facebook is a fast, intuitive and the most powerful Facebook client for iPhone ever developed. Cyan sports more than a dozen of the most demanded features by AppStore users, ranging from "reducing the number of taps to get things done" till "support for read it later services".
Thanks to light weight codes and simple designs, Cyan is upto two times faster in loading feeds than the official Facebook app, and these stories load over an intuitive gesture- based interface.
With just a tap, you will be able to filter your feeds to show posts from only your Friends or Pages or even a custom group.
Save links for later, either locally, to Instapaper, Readability or Pocket; or Bookmark them as favourites for future reference.