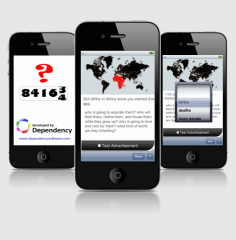 Numbers to Think About free version
Dependency (www.dependencysoftware.com) is pleased to release their new app, Numbers to Think About. It is a free social awareness app to help our minds grasp hold of some of the huge numbers which are affecting life on our planet.
For example, we can hear that the birth rate is more than 200 births per minute across the planet... But what does that mean? How big is that? How fast is that?