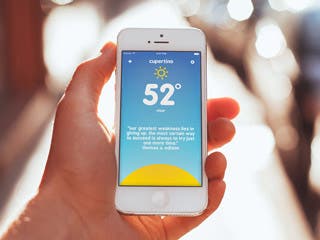 Big Z Labs, an Indie Entertainment Studio, is announcing the release of their newest app "GoodMorning," which will be available on the Apple App Store this Friday, January 16th. The productivity app promises to inspire you to escape the clutches of your bed every morning and to work towards your New Year's resolution. As well as guaranteeing you'll never wake up on the wrong side of bed ever again. A pretty ambitious vow. We know what you're thinking, "how exactly will it do that? My bed and I have been inseparable for the past ten years."
It promises to do it with three daily notifications:
• A tailored greeting that will uplift your morning mood.
• Your local weather that will help you plan your day and outfit.