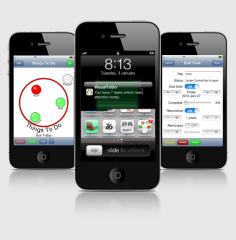 Free Visual To-Do : The to-do list that doesn't have a list
Australian software developer Dependency, (www.dependencysoftware.com), have recently released a free version of their iOS productivity app, Visual To-Do.
Visual To-Do is the to-do list app without a list. Instead it presents a graphical representation of your to-do list. Enabling you to see at a glance which tasks need attention today, what's going to need attention soon, and what's under control.