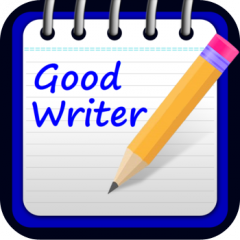 The Good Writer app aims to bring a superior content writing and file management experience for iPhone and iPad users.
August 07, 2014, IT PARK, SHARA E FAlSAL, KHI, PK, Masalasoft (Pvt) Limited, The leader in mobile consumer apps, is thrilled to announce the release of its latest application...
GoodWriter 4 - Documents, Hand-Written Notes and PDFVersion: 1.2 for iPhone, iPad and iPod touch. The app is the latest in a series of innovative products introduced to the Apple users by Masalasoft (Pvt) Limited.