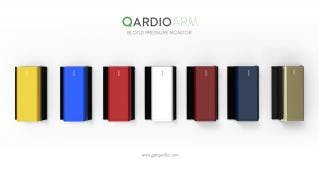 New York, June 25, 2014: QardioArm makes health care brighter at CE Week NY 2014.
People need to monitor their health, but how do we make them want to?
Today, we are proud to announce that QardioArm becomes the first blood pressure monitor available in a glorious range of colors.
QardioArm now comes in Racing Yellow, Electric Blue, Lightning Red, Arctic White, Imperial Red, Midnight Blue and Gold.
A year ago we announced QardioArm, the first blood pressure monitor that fits your daily life. It delivers accurate, medical-grade measurements of blood pressure on the upper-arm while featuring an elegant design and compact size you can carry in your pocket.