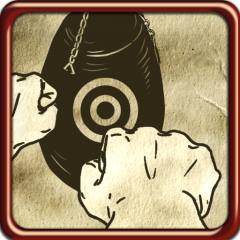 Tech BLa the asian technology startup has launched its
first gesture based virtual boxing fitness game on the appstore. Named
virtualboxing, the app uses the front camera feed to detect the users
hand movement which is then used to virtually punch a bag inside the
3d world.
The hitting is highly accurate and its feel like hitting an actual bag
in a gym.The most slick part about the app is that developers have
smartly built in a camera in which the user can see himself boxing and
check his boxing stance making this a perfect training app as well.
The interface is attractive, in a dingy underground gym sort of way,
and the intro music, is inspiring. Box the Bag itself is inspiring,