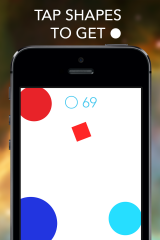 Circle Tap is a game about tapping circles. It's very simple, yet it provides
challenge for any gamer, amateur or pro. It also features an in-game store,
where you can spend earned circles.
The design of this app is simple, minimalist and very clean, so it's always easy
to know what to do next, and it provides tutorials of the gameplay and the
store.