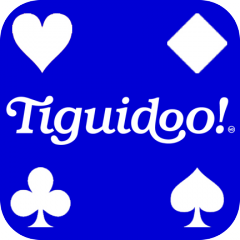 MONTREAL, April 3, 2014 – The Tiguidoo! bilingual French/English game was honored at the recent Soirée des Mérites et des prix Francopub with the trophy in the IT/Games and Entertainment category.
For a presentation, see: http://www.youtube.com/watch?v=vp6nJykO9JQ
Available on App Store and Google Play for smart phones and electronic pads, this mobile application is a bilingual French/English trivia game.
Links for free download :
Apple Store :   https://itunes.apple.com/ca/app/tiguidoo!/id714602891?mt=8
Google Play :   https://play.google.com/store/apps/details?id=com.braintonik.tiguidoo
Tiguidoo! is a French-Canadian word that means "Okey Dokey!" or "Perfect!".