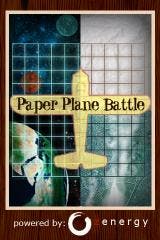 Zenergy Communication has created a new game: "PAPER PLANE BATTLE"
This is a game that reminds everyone of the childhood.
Start your amazing journey on a piece of paper and reach the sky and even the outer space.
Prove your strategic skills against the artificial intelligence or challenge your friends via bluetooth.
Check right now how good you (still) are in one of the oldest strategy games!
Game description: