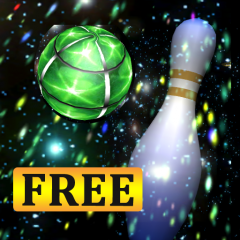 Sydney, Australia - InnoLab challenges gamers to play basketball in outer space with the launch of its full-featured free version Cosmic Ball application for iPhone and iPad, an app that puts a fast-paced new spin on a classic game.
Players race the clock to make as many baskets as they can. But in space, players cannot use their hands to aim the basketball - they must bounce it off a platform that is controlled by tilting the iPhone or iPad. In an added twist, the basketball can be made more or less bouncy in midair.
"You have to use your quick reflexes to not drop the basketball," said Chinh Nguyen, creator of Comic Ball. "It's a fast-paced game that requires a lot of smart strategy to win."