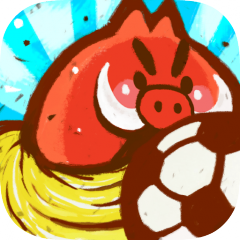 "Four Pigs Soccer" is independently developed and launched by Happy Soul.
We expect that the players and their friends can feel closer and connected to each other or to make new friends through face-to-face gameplay.
We hope that this game will allow the players to have fun through interpersonal interactions.
Name: Fou Pigs Soccer
Game type: Board game
Release Date:
Size:34.9M
Price:Free
【iOS】App Store :http://goo.gl/2GuS6e
【Android】GooglePlay:http://goo.gl/1b9KgD
Do you want to avoid cellphone playing at friends' gatherings?
Do you want to use little games to live up the party?
Try Four Pigs Soccer! You might get a new experience!
https://www.youtube.com/watch?v=sSdsiF_VL0g
Gameplay ( Introductory video of the game)