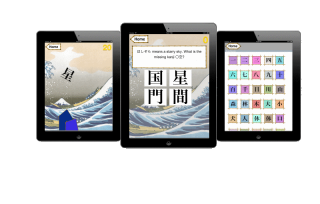 Kanji Towers is a fun new game from Dependency for learning the first 440 Japanese Kanji.
(And for learning Hiragana and Katakana if you need to).
Kanji Towers has over 1000 questions including sound, read by a native Japanese speaker.
Each question is multiple choice and getting one right lets you drop a kanji onto those you have already dropped below.
As you drop the kanji they pile up to form bamboo towers, gradually getting higher and higher.
You complete the level by "reaching the sky" with one of your towers.